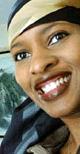 Art Impact USA is an artist organization dedicated to partnering with non-profit organizations in order to raise money for their various causes. We accomplish this by partnering with corporations and professionals who sponsor the art exhibits. These exhibit events benefit the non-profits, the sponsors as well as the artists.

By creating synergistic relationships between businesses, non-profit organizations and artists, Art Impact is also able to locate venues for artists to exhibit, while increasing public awareness of and funds for local non-profit organizations by connecting their message to the special events.

Art Impact USA has a threefold mission. To use art to benefit humanity, strengthening our compassionate spirit. To benefit as many people in as many ways as possible during the process of bringing art from the artist to the collector. To be a positive force in the community.

You are invited to join us in this venture. Peruse...